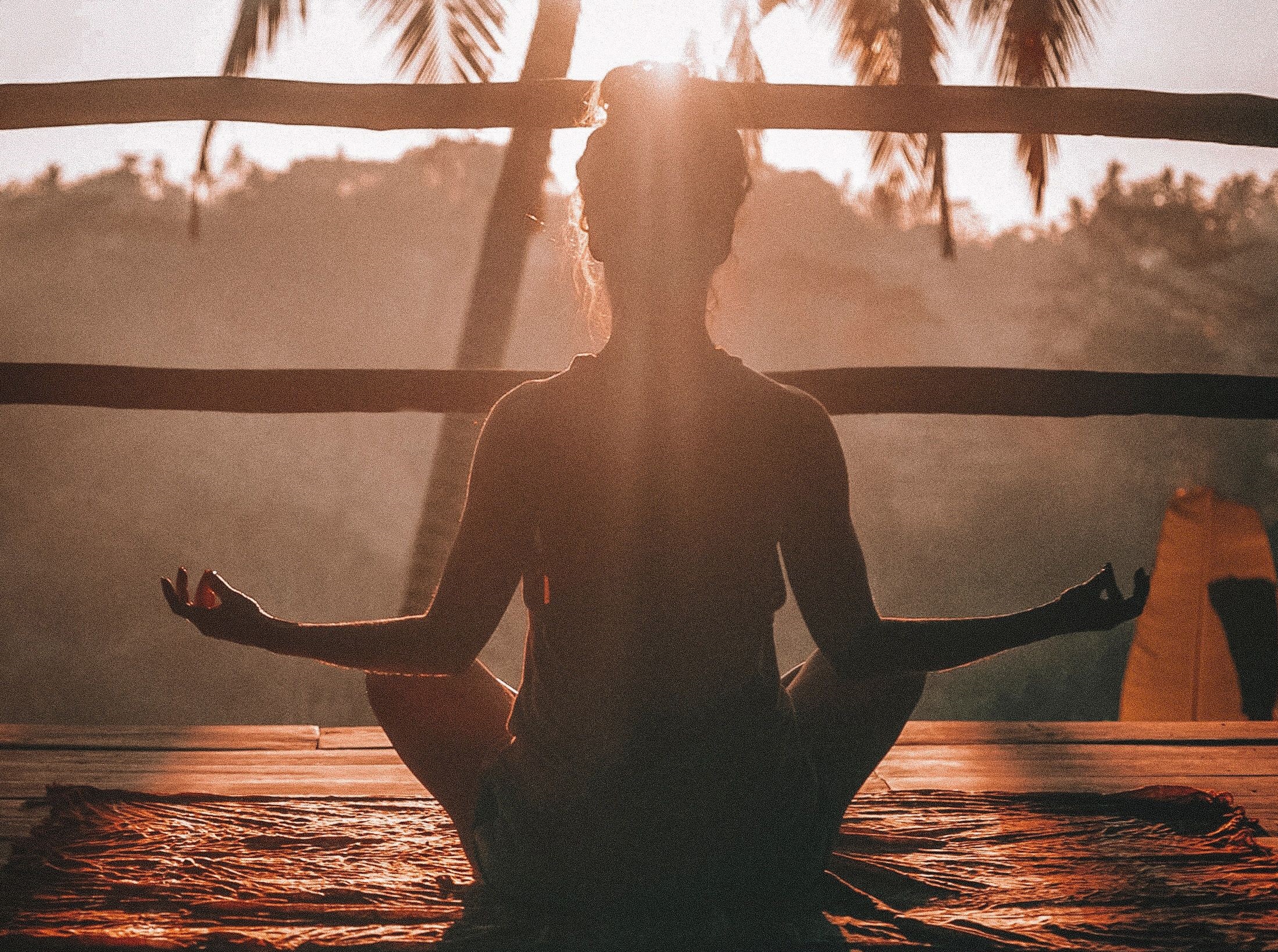 Perfect choice for a Workcation/ Staycation/Eco Living/Long Stay.
Overview
Reconnect yourself to the roots-Nature. The programme is designed to help you reconnect with yourself whilst giving you enough time to schedule your day for your Leisure/work/study/etc. you can come for a week long  or go on to stay for months.
Daily yoga& meditation class suitable for all levels, a total rejuvenation of oneself and electronic detox. Each morning flow will leave you energized for the day. The sessions are designed to help you develop your own personal practice in order for you to continue on your yoga journey.
The yoga classes are held in our beautiful Yoga Shala overlooking the sea or on the sandy beach.
Objectives
Connect to Mother Earth and feel the self-realization of belonging.
39
Focus on cultivating healthy living habits
Develop foundation for introspection of yoga and meditation
Connect with a community of likeminded people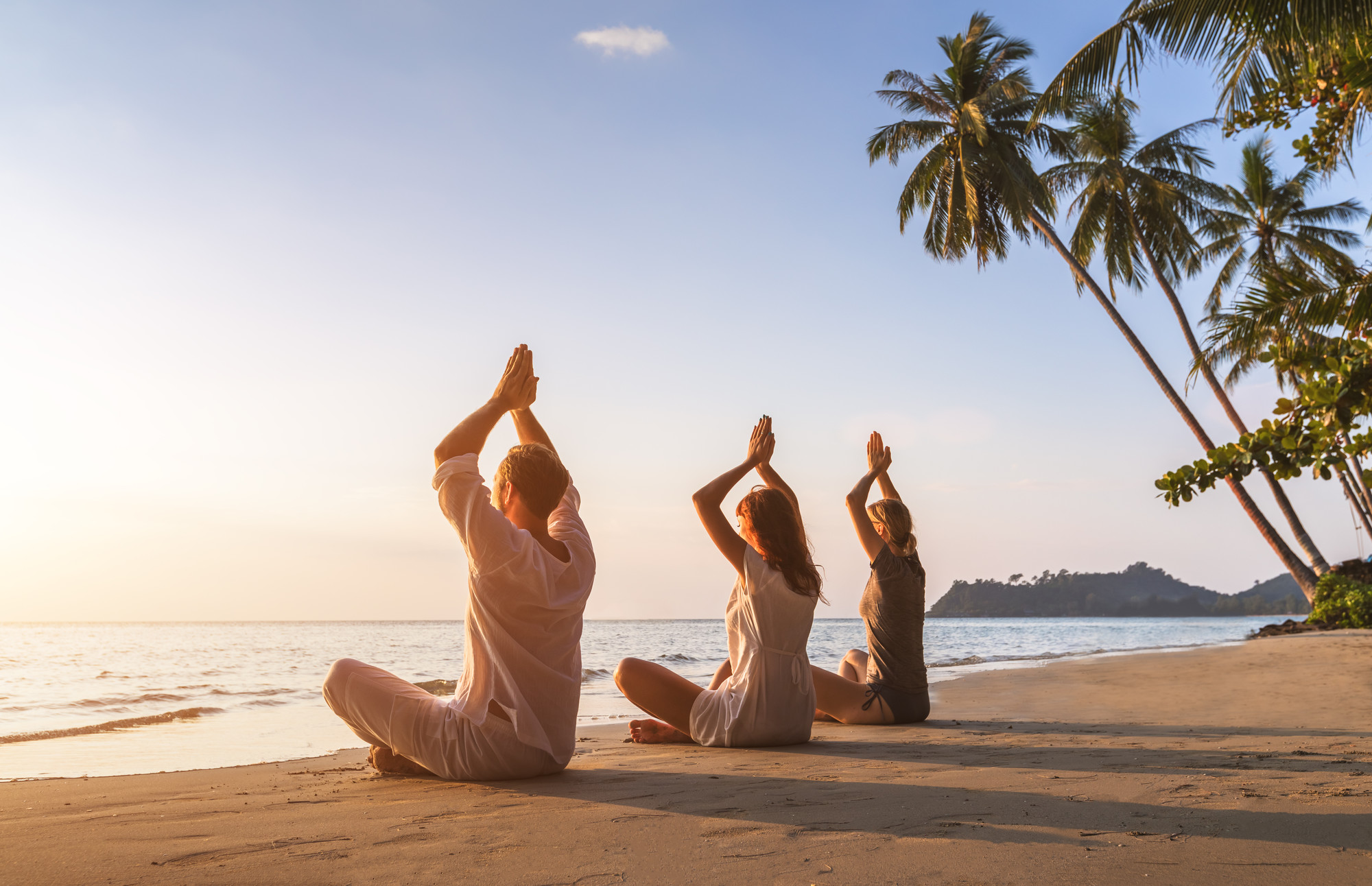 Booking Details
Check In and Check Out
On your day of arrival check-in is from 2 pm
​On your day of departure checkout is at 11am.
7 days Package price
Pricing Per Person
Indian Rupees:
Private EcoHut  58,000/- (Per Person)
Contact Details:  whatsapp only +91 9067768265
Daily Schedule
| | |
| --- | --- |
| 07:00 - 08:00 | Asana & Meditation(gentle flow Yoga) |
| 08:30 - 10:00 | Breakfast |
| 10: 00 - 11:30 | Re-connect to nature /Free Time |
| 12:00 - 14:00 | Lunch |
| 14:00 - 15:00 | Rest Free time |
| 18:00 - 19:00 | Explore / Sea bathe/ Kayaking etc |
| 19:30 – 20:30 | Dinner |
| 20:30 - 21:30 | Walk down the beach or star gaze |
You are free to join only one session of practice or both- the choice is yours no compulsion: Our motto is Live Life at your free will
Meals Served
Breakfast
Breakfasts (served at 8:30 AM) usually consists of organic cereal with a choice of milk or yogurt topping/ coffee and tea/ Indian favorite (Poha/Idli)
Lunch
Lunches (served at 12:30 PM) will vary with season and availability of vegetables. Generally, there will be a fresh hearty, mostly organic salad, two types of vegetable (Dry and Curry), rice, chappati.
Supper
Suppers (served at 7:30 pm) will have two cooked vegetables (Dry & curry) rice, chapatti, freshly prepared complex salad/ soup.
How Meals are served
All meals will be served in the Dining area. Avoid eating in the huts. Meal served at EcoLiving MYL are vegetarian, freshly prepared, and healthy.
 All huts have Toilet & Shower Inside (2+1)
Eco-Sustainable living is living minimal. We believe in conserving nature - all our huts are built into nature of bamboo (which is a fast growing grass) clay, ropes of coir, and recycled refurbished furniture with no television or other gadgets.
  ​
What's included in the price?
Your accommodation for the period booked  (7 days and 6 nights)
Satvik Vegetarian Breakfast, lunch, dinner, tea as per daily schedule
Daily scheduled yoga and meditation classes ​​
What's not included?​
Flight
Airport transfer (can be arranged for extra charges)
Other activities eg Kayaking, site seeing, Island trip etc ​
Cancellation Policy
All deposits are non-refundable but transferable to friends/family
Notes
You must have a valid visa to enter India.
It is advisable to take out travel and medical insurance in the event that you have to cancel due to unforeseen circumstances.
EcoLiving (Mystic Yoga Life) accepts no liability for loss, damage, injury or illness which may occur while at or when travelling to or from the village.
EcoLiving (Mystic Yoga Life) takes necessary measures to ensure safety of the student during practice. We ask that you tell the teacher if you have any particular pre-existing injury or illness that is relevant or if you are finding the class too difficult. We advise that if you are feeling any pain or illness during class that you stop and rest.